The combination of salmon and broccoli offers a deliciously mild taste. Enjoy this pasta with salmon and broccoli!
Ingredients
400 grams (fresh) salmon
400 grams of pasta
300 ml cream
1 Broccoli
1 Shallot
Pepper
Salt
Olive oil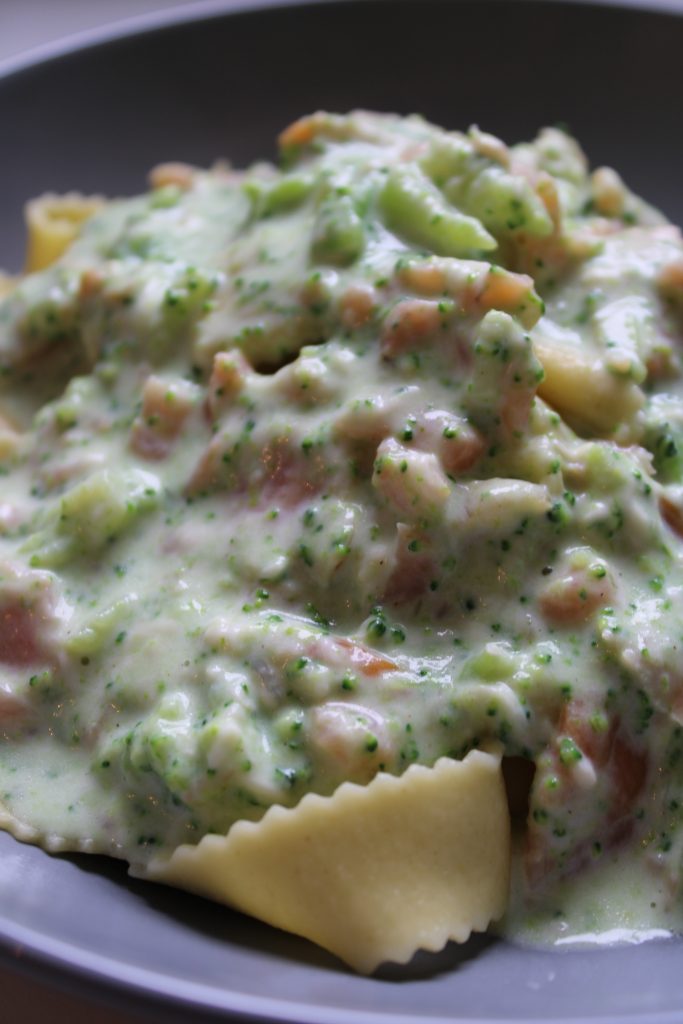 Preparation
Bring salted water to the boil in a large pot.
Cut the broccoli into florets and finely chop the shallot.
Cook the broccoli florets al dente in the boiling water. Scoop out the florets with a slotted spoon and then cook the pasta in the same water until al dente.
Fry the shallot in a little olive oil. Add the broccoli florets and pour on the cream. Season with pepper and salt and let it simmer for a few minutes on low heat.
Heat a dash of olive oil in a pan and fry the salmon in it. The salmon may still be a little pink inside.
Drain the pasta and add it to the broccoli and the cream. Mix well.