Green pesto is being consumed more and more. Therefore, we choose a recipe with green pesto. Deliciously light and with a delicious taste! Enjoy this sandwich with green pesto and tomato!
Ingredients:
10 slices of bread of your choice
2 balls of mozzarella
4 tomatoes
Green pesto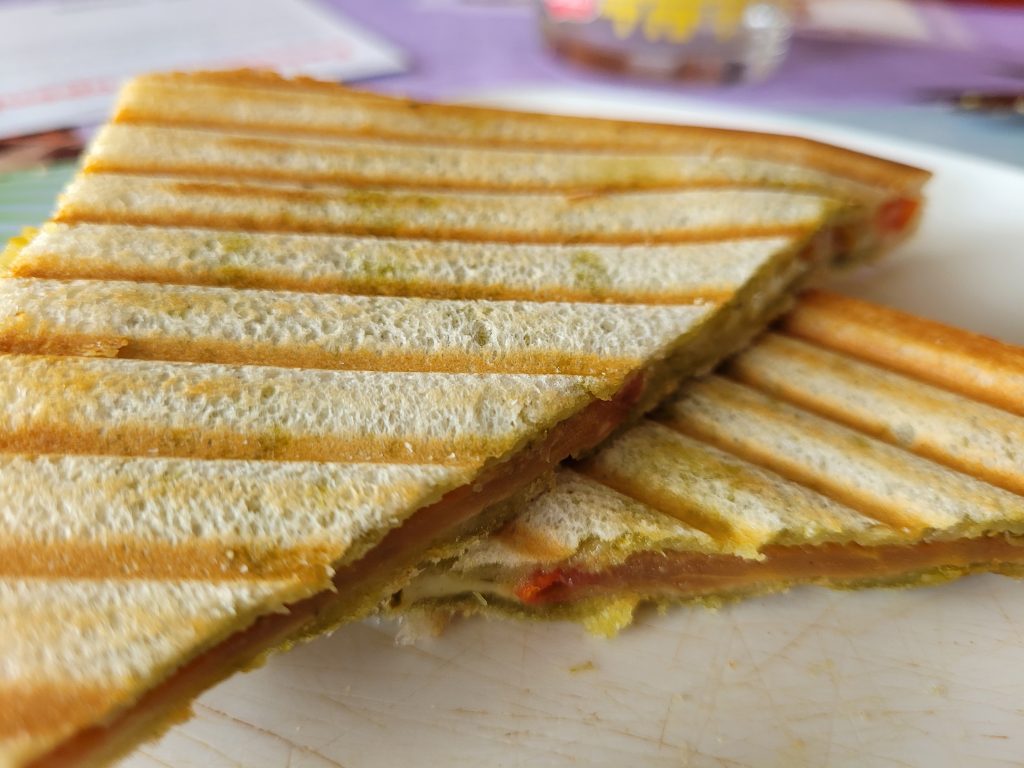 Preparation:
Cut the tomatoes and mozzarella into thin slices.
Spread a thin layer of pesto on 2 slices.
Top them with the mozzarella and tomato.
Cover the slices of bread with another slice spread with pesto.
Place them in the toaster and bake for a few minutes until they are crispy and the cheese has melted.