Soup is a delicious light meal. It provides the necessary vitamins and is very healthy. That is why we are sharing this tasty cream soup with green vegetables with you today.
Ingredients for 4 persons:
1 litre stuffed vegetable stock
2 hands of spinach
2 tbsp cream
knife point dried chilli flakes
nutmeg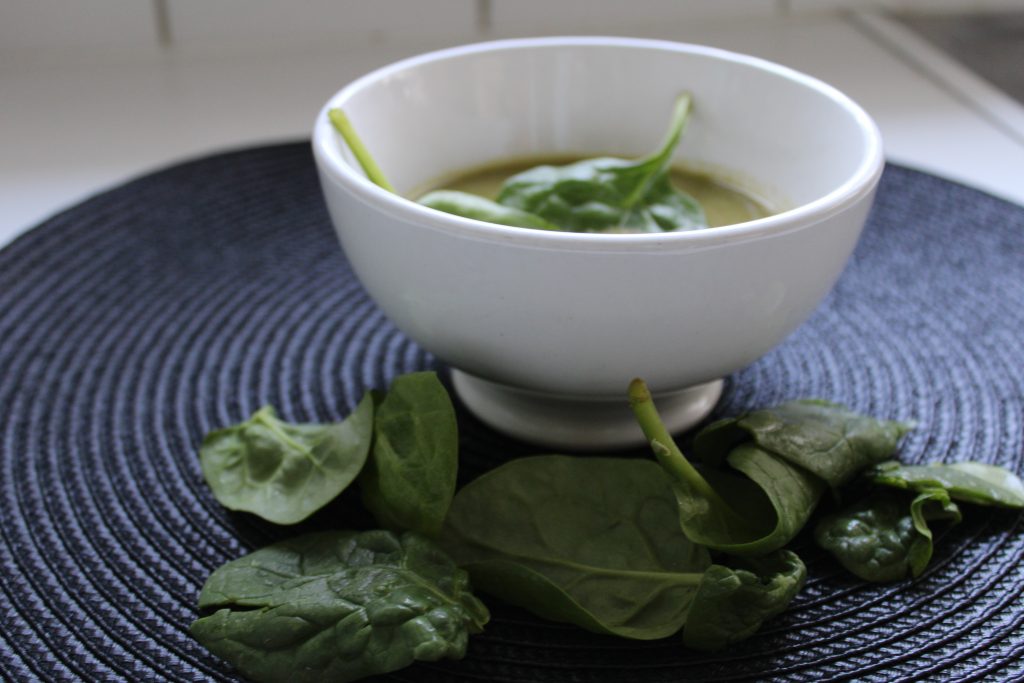 Preparation
Heat the vegetable stock in a pan. Add the spinach when the stock is nearly boiling. Stir briefly so that the spinach quickly shrinks.
After 1 or 2 minutes, remove the pan from the heat and puree the soup with a hand blender.
Add the cream, stir briefly and do not allow the soup to boil.
Sprinkle the soup with chilli flakes and garnish with some nutmeg.