You recently underwent bariatric surgery and you are now going home again. Many people prefer to get back to work as quickly as possible. In this blog you will read specific points of attention and what you should keep in mind when you return to work.
First things first, which activities are you allowed to perform
? • You can wash and shower. But bathing, swimming and visiting the sauna are not recommended during the first two weeks. • Avoid strenuous exercise such as heavy lifting for four to six weeks. • All light daily activities (cycling / walking) are allowed. • You can start exercising after three weeks. • When you are allowed to work again depends on your profession.
What kind of work can I do?
Most employers would want you back in the workplace as soonsoon as possible, even if you can't perform ALL your duties right away. It is then wise to negotiate much work you will perform. For example, start working part-time. Shorter days, lighter duties, part-time work and rest periods can be discussed between both parties for the best scenario. What should be remembered is that you are bound to have low energy for a while after surgery and so your safety (and the safety of others) is extremely important during this time. Don't underplay your need for a decent and considered recovery time, it's better to be realistic and honest with your employer at the outset to prevent disputes and upset further down the line.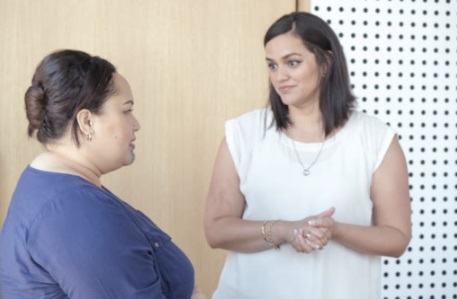 Tips for going back to work after weight loss surgery?
Please remember that the benefits of bariatric surgery can make you more productive in your job in the future so it is in everyone's interest that your recovery time is sympathetically but responsibly taken into consideration. Do you know or are you someone who has undergone a stomach reduction and just went back to work? Do you have a golden tip? We would love to hear it in a response! If you prefer to respond anonymously, you can also send an email to chris.deprez@ecfs.be.