A delicious and healthy snack. Very light to eat between or after meals.
Ingredients:
8 spelt rice wafers
150 grams dark chocolate
1 tablespoon peanut butter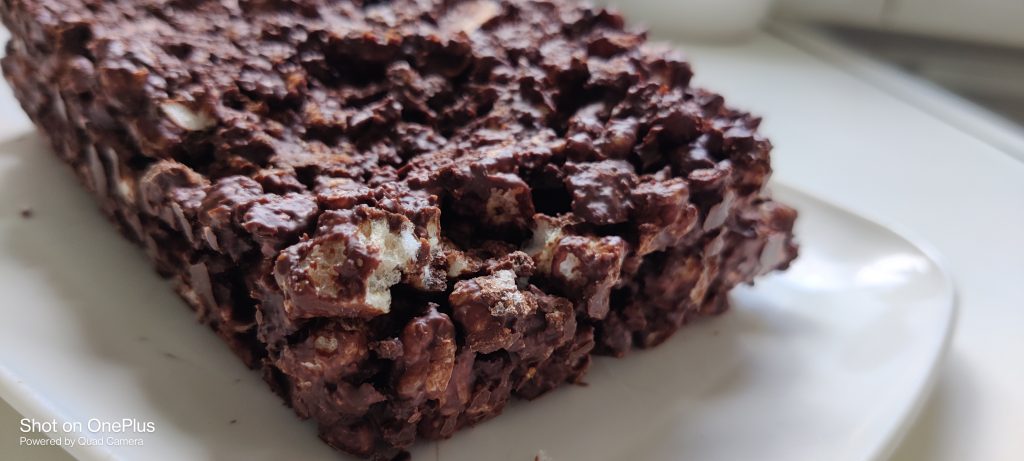 Preparation:
Crumble the rice cakes in a bowl.
Melt the dark chocolate.
Mix the peanut butter into the melted chocolate.
Mix the crumbled rice wafers with the chocolate mixture.
Pour everything into a baking tin.
Put the baking tin in the freezer for one hour or in the fridge for two hours.